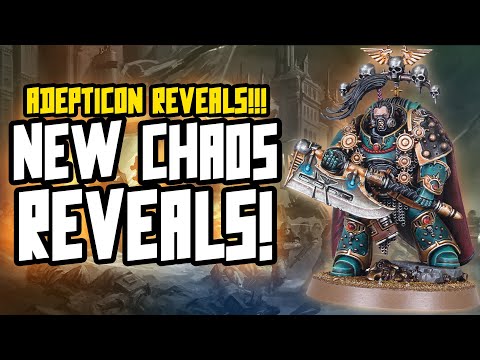 Adepticon 2022 was defiantly dedicated to Chaos this year, two wounds were confirmed for Chaos Space Marines, New Models coming for their codex, New Chaos Knights and of course, we finally got a peek at the new HH 2.0 Boxset contents!
Thank you for watching my video, glory to the Emperor and the Imperium of Mankind!
Join this channel to get access to perks:
https://www.youtube.com/channel/UCrCHY6wVw5D7hMsM-LPBr1w/join
———————————————————————————–
YT MEMBERSHIP ►► https://goo.gl/FCMdbd
DISCORD ►► https://discord.gg/RKsSM9c
TWITTER ►► https://twitter.com/CMValrak
FACEBOOK ►► https://www.facebook.com/CMValrak
INSTAGRAM ►► https://www.instagram.com/valrak40k/
———————————————————————————–
ELEMENT GAMES ►► https://elementgames.co.uk/?d=10195
OVERLCOCKERS ►► https://bit.ly/2L56BqX
MERCH ►► https://teespring.com/stores/chapter-master-store
PATREON ►► https://goo.gl/LQmgGt
———————————————————————————–
#warhammer #warhammer40k #40k #gamesworkshop #horusheresy
All images, miniatures, or any other trademarks (other than our own) are either ®, TM, and/or © to their respective company owners. Used without permission. No challenge to their status intended. All Rights Reserved to their respective owners.